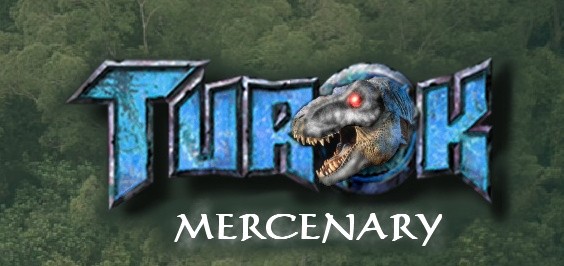 CHARACTERS
Don't be alarmed at the quality of my drawings. It's not easy drawing, inking, and scanning 40-something people in one day so I had to sacrifice quality for speediness. Also note that some characters are unavoidably larger than others which of course means they're more likely to get hit, so I've considered implementing a stat system for balancing purposes where each character would get unique ratings for things like health, speed, accuracy, proficiencies for different types of weapons, vehicles, kits, etc. Let me know what you think.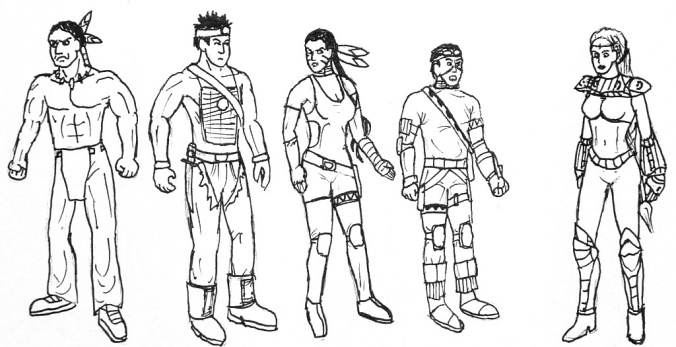 Fireseed
Once upon a time some fragments of the energy of creation got trapped in some amber and buried in the Bering Strait glacier. (hey! a tie to the Soldner storyline!) Well on their way to the Americas, the ancestors of the Fireseed family happed upon this object. This baby portaled to the Lost Land, the sewer system of the dimensionally linked universe. To this day, the lineage of the Fireseed family carries this "Light Burden" and protects the Lost Land and the passageway to Earth from nasty customers. Adon is like the ambassador of the Lost Land and helps out the Turoks so I figure I might as well include her in this faction.
Tal'set
Joshua
Danielle
Joseph
Adon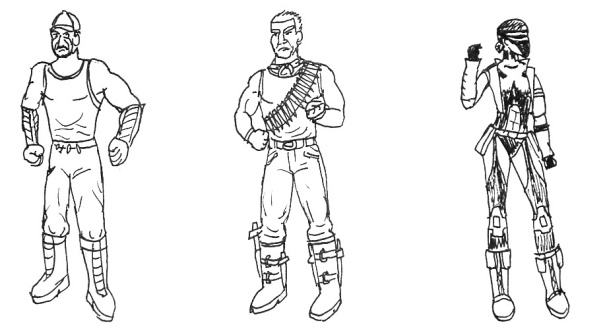 Hunters
Poacher
Longhunter
Syra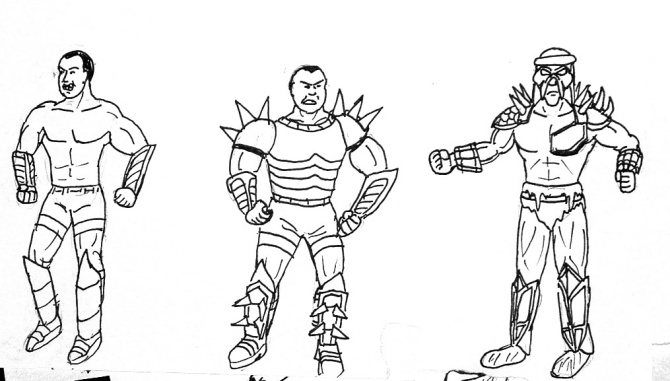 Campaigner's Military
Campaigner's Soldier
Campaigner's Sergeant
Campaigner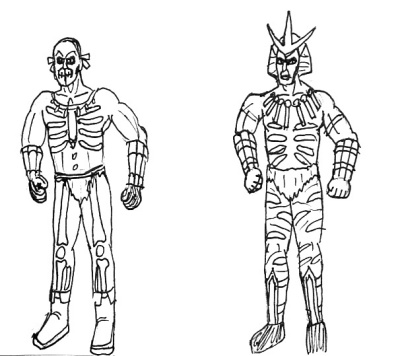 Ancients
Ancient Warrior
High Priest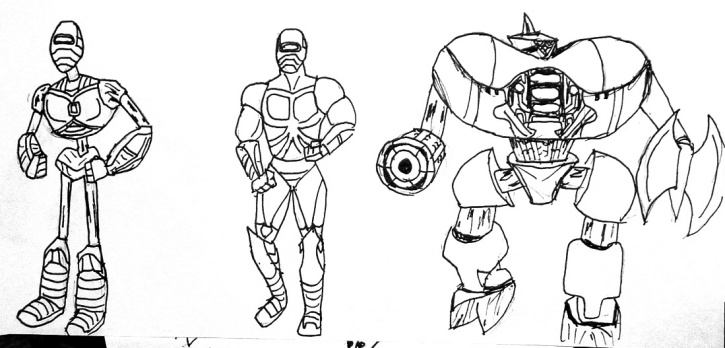 Cyborgs
Cyborg
Cyborg Sergeant
Attack Robot

Galyannan Forces (no picture)
Adian Soldier
Araissian Soldier
These guys are mostly seen as corpses lying around their respective hometowns in Turok 2. How sad. Poor guys couldn't take on the lizards and left it all to Turok to clean up. Well they have since vowed to not be so wimpy and to rise up again to protect their homeland without the help of Turok. And they'll have noses this time too.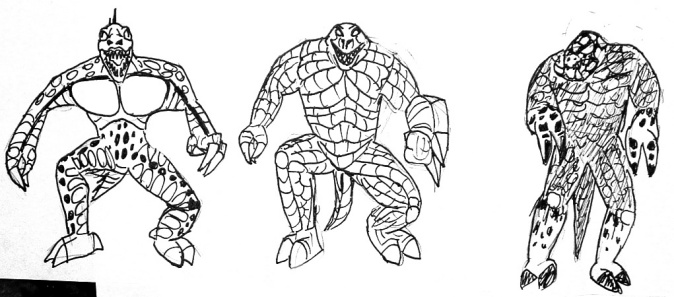 Dinosoids
Raptoid
Endtrail
Fireborn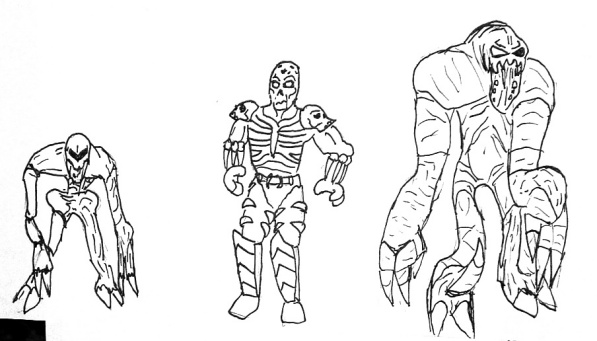 Deadkin
Deadmen
Demon
Lord of the Dead



Pur-Linn
War Club
Gunner
Juggernaut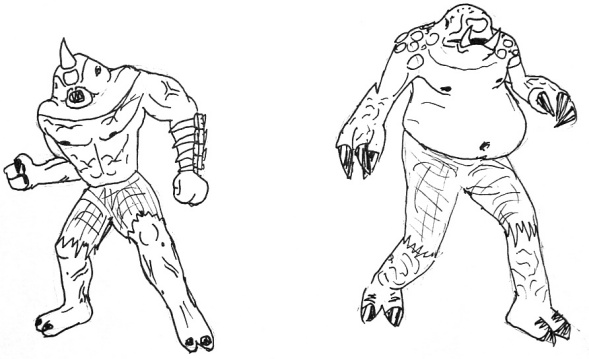 Blind Ones
They are the ancient ancestors of the Flesh Eaters that live in the subterranians caves of the Hollows. As evolution would have it, these guys have lost their sight and their skin has lost the protection against sunlight. But they have gained superb hearing and thermal sensation and will go to the surface at night to eat the flesh of warm human victims. (I'm considering whether or not to make any of their sensory issues a gameplay factor) What they lack in sophisticated armor and weaponry, they make for with accuracy and ferocity.
Sentinel
Guardian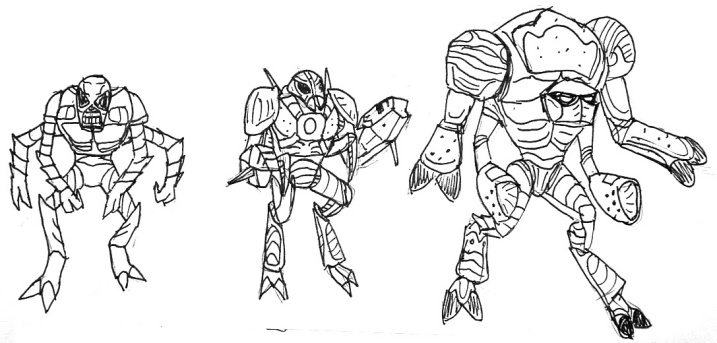 Mantids
Alien Infantry
Drone
Soldier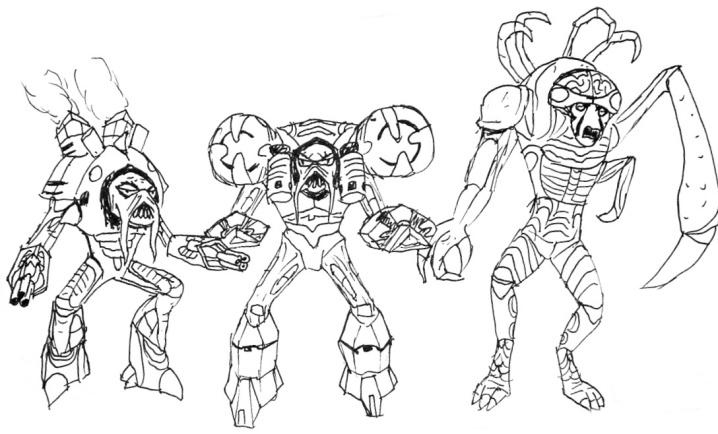 Primagen's Forces
Trooper
Elite Guard
Primagen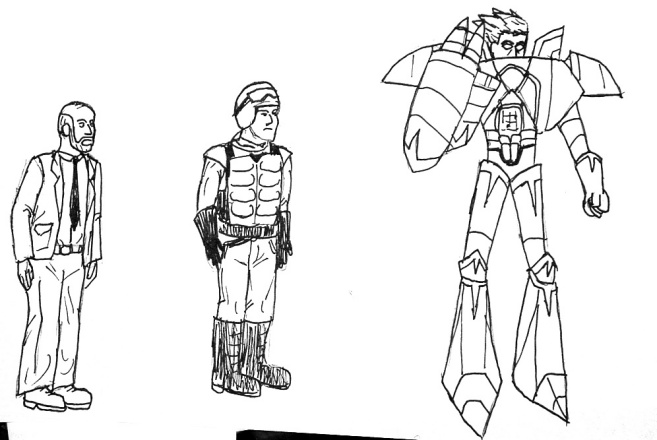 Rogue Military
Scientist
Military Soldier
Bastille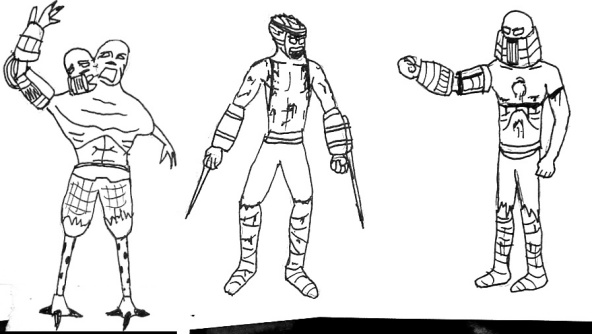 Lost Land
Infestoid
Lost One
Lost Land Guard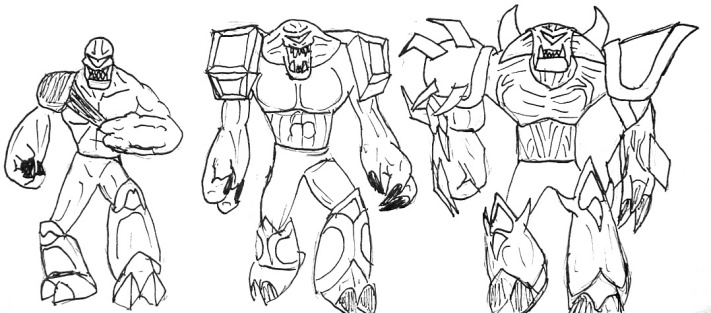 Oblivion
Oblivion Spawn
Death Guard
Lord of the Flesh